Breakdown Help During Your Mexico Travels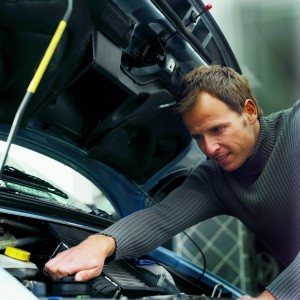 You may have had your car serviced and checked prior to your trip to Mexico, but you could still experience a breakdown.  This is something that no-one wants to experience while on holiday and most people are concerned about the level of service they will be able to obtain.
The determining factors as to how you react to a breakdown are the distance you are from the border and how serious the problem is.  This will be the deciding factor as to whether you try to reach home or have your vehicle repaired in Mexico.  You will have to face the problem if your vehicle cannot be driven at all.
To ensure that you have the facility to have the breakdown repair done easily, you need to make sure you have Mexican car insurance with roadside assistance.  With this type of policy, you will be able to contact the support service for help.
Mexican auto insurance is fairly easy to obtain.  You should start with doing an online search for the top providers.  It is important that you do a comparison of the costs and what you are being offered.  Check on the reputation of the provider and if you are unsure about any section of the policy, you should make contact with the provider and ask about it.
If you intend driving into Mexico, you will need to obtain Mexican car insurance, particularly if you intend traveling beyond the border zone. You can click here to purchase your Mexican insurance policy online. Your current car insurance is not valid in Mexico and you surely do not want to be stuck in Mexico without some method of getting your car back home.
It is advisable to get to know a few basic Spanish terms in case you get stuck in Mexico.  If you do not know the language at all, you can make use of your smartphone or tablet to find a translation app.  There are a few common terms you should either learn or write down on a piece of paper to help you remember.
Mecánico – A mechanic will be able to help with the repair of your vehicle.  Your options will be greater if you can reach a bigger city.  You will also have the opportunity to use your Mexican car insurance policy support service to locate a mechanic in a bigger city.  If your car needs to be towed, you should try and get it taken to a larger city.
Llantera – If you have a flat or worn tire, you can get help from a specialist tire store.
Frenos – If you are experiencing problems with your braking system, you should make use of a specialist brake store.  If you find yourself in a more remote part of the country, the process may be slow as it may be necessary to obtain spares from a bigger city.
You should bear in mind that you may find yourself stuck on the road in Mexico.  This can be extremely frustrating and quite disheartening, particularly if you cannot speak the language.  When you have purchased your Mexican vehicle insurance, you should program the contact details into your smartphone, as well as make a list of the emergency contact numbers.  Writing down the numbers will help in case you are in a dead zone and cannot use your phone.