Drive To Rocky Point, Mexico For A Fantastic Break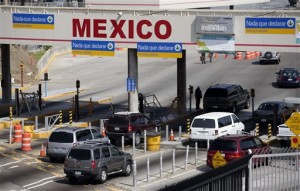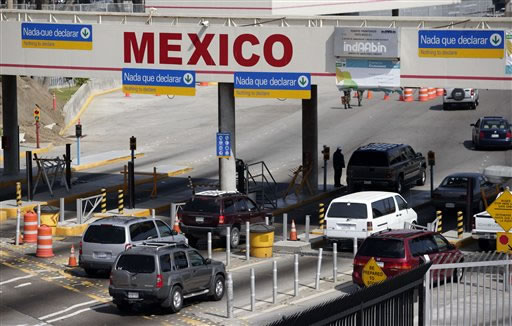 Rocky Point, or Puerto Peñasco is around a four or five drive from Phoenix.  This depends on the section of Phoenix you are travelling from, the time of day that you are travelling and your method of driving.
You should remain alert to travel warnings when you travel to Mexico.  This often happens if there are problems on the roads and checking on these alerts could save you a lot of travel time and frustration.
To travel to Rocky Point, you need to take certain items with you.  You also need certain paperwork for your return to the U.S.  You should ensure that you have a valid passport or a valid passport card with you.  You should carry your vehicle registration documents with you.  If the vehicle you are using to travel is not in your name, you need permission from the owner to use it, as well as the registration papers.  If the vehicle is on lease, you need to obtain permission from the loan holder to take the vehicle across the border.
A very important consideration you must take care of before you leave for Mexico is Mexican auto insurance.  Your American car insurance is not valid in Mexico.  You can obtain Mexican car insurance online or at the border post, but this is not recommended.  Buying your auto insurance at the border will cost you much more than buying it online. You can click here for a hassle-free way to purchase the best Mexican auto insurance policy there is.
Do not simply go for the cheapest option available.  Many people choose liability only insurance and if they are involved in a serious accident while in Mexico, find themselves in a predicament, both financially and legally.  Unlike in America, if you are involved in a serious auto accident in Mexico, you are presumed to be guilty.  You may have to spend time in lock-up while the accident is investigated and guilt is proven.  If you are involved in a fatal accident, it could cost you a lot of money if you are not adequately insured.
You should confirm that your auto insurance policy includes theft from the vehicle.  You may experience theft from your vehicle the same as you would anywhere in the world.  Make sure that you are covered and do not leave expensive items in an unattended vehicle.
If you make sure that you have all the required documents, including adequate Mexican car insurance, you can enjoy the beauty of Rocky Point.  This area is still growing as a holiday destination.  It offers hotels, RV parks, golf courses and a host of clubs and restaurants.  There are several timeshare resorts and many Americans have chosen to invest in the area and are purchasing either time share or beach condos.
The activities you can partake in on the beach are plentiful.  You can go scuba diving, snorkel sailing, try your hand at fishing or spend your time whale watching during the winter months.
The drive to Rocky Point from Phoenix may be a long one, but you will pass through some stunning desert areas before you hit the beautiful beaches.