Traveling To Mexico During Hurricane Season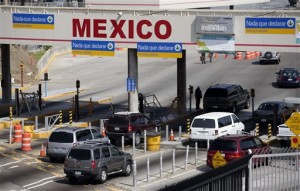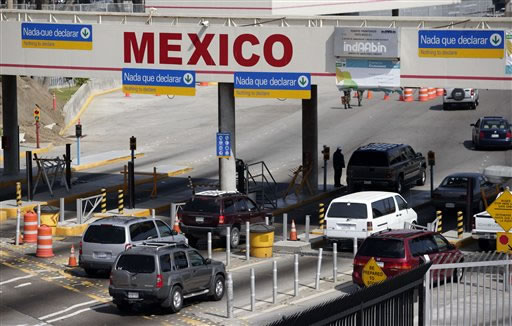 The advantages to travelling to Mexico during the hurricane season are that there are normally fewer crowds and you should be able to find fantastic deals for accommodation.   The hurricane season is from June to November, but most of the hurricanes happen from August to October.  Areas such as the Yucatan Peninsula, Pacific coast and the Gulf coast are often affected when Mexico experiences tropical storms and hurricanes.
Although it may be a time to save money if you take a trip during this season, you should remain aware of the dangers of travelling during this time.  A hurricane could ruin your holiday completely.  If you make the decision to travel to one of the wonderful beach destinations in Mexico, you should lower your risks by taking some precautions.

Before You Travel
Before you leave on your trip, you should buy travel insurance.  This will ensure that you are covered in the event you are caught up in a hurricane and need to terminate your trip.  Before you make a final decision on the policy, read the document to make sure that you will indeed be covered during a hurricane.
Check with the resort or hotel where you are going to stay to determine if they have a hurricane guarantee.  Find out exactly what the terms of their policy are.You should register your trip with the embassy representing your country.  If there is a severe hurricane, they can offer assistance as they will know that you are in the country.
Check the weather for a few days before your trip
Provide your family and close friends with a detailed itinerary of your trip so that they know exactly where you are at any particular time.
An important task you have to do before you leave for Mexico is to buy Mexican insurance.  It is illegal to travel on Mexican roads without it.  Your current American or Canadian insurance is not valid in Mexico.  You can go online and do a comparison of all the providers to ensure that you obtain the most suitable policy for your needs.  It is advisable that you opt for a comprehensive policy if you intend travelling during the hurricane season.  In the event that you are involved in an accident, you will have the peace of mind that your damages and that of any third parties will be covered.
Carry copies of your Mexican vehicle insurance and travel insurance with you at all times.  The documents you receive from your insurance provider will provide you with contact details in the event of an accident or if you wish to make a claim.

Avoid Hurricanes
There are ways in which you can avoid hurricanes.  You can choose to travel at a different time of year to avoid a hurricane.  The inland regions are safer to visit during this period, so you can opt to visit one of the spectacular colonial cities, rather than the beach resorts.
Traveling to Mexico during the hurricane season does not mean that you will actually encounter a hurricane.  It does not happen every year between specific months.  You should ensure that you have adequate travel and Mexican car insurance in the event of a disaster. You may click here to purchase a Mexican insurance policy. This will ensure that you have adequate coverage to allow you to return home safely.