Tulum Is One Of Mexico's Top Attractions
Tulum is a relaxed town, placed on the Yucatan Peninsula.  It is located around 80 miles south of Cancun.  Although this city is known for its beautiful beaches, the most impressive part of it is the Mayan ruin, which is set atop the cliff, with a stunning view across the ocean.
The town of Tulum is divided into two specific regions.  The lively part of zone is a bit scruffy, but this is in the center of the main town, next to the highway.  The hotel zone is a more secluded stretch of beachfront and jungle which leads to the Sian Ka'an Biosphere.
Many visitors to the area do not spend extended periods of time in the city, once they have visited the ruins.  If you have the time, it is recommended that you remain in the area for a few days and take full advantage of the excellent wining and dining facilities, and its stunning beaches.
Things To Do in Tulum
There are several activities in Tulum.  Exploring the ruins of Tulum, a group of Mayan structures which date back to the Postclassic era, is always one of the main attractions.  Aside from that, a day trip to the nature reserve, Sian Ka'an, is perfect if you wish to swim in clear waters you will rarely experience elsewhere.  There are excellent bird watching and wildlife viewing opportunities.
There is a spa situated at Cabanas Copal which offers you an ancient Mayan sweat lodge ritual.  This will change your perspective on spa days.
It is extremely easy to reach this area, either by air or by road.  Tulum is situated about one and a half hour's drive from the main Cancun international airport.
Do Not Forget Your Mexican Insurance
If you intend driving to Mexico for your trip to Tulum, you should ensure that you have all your paperwork in order.  The most important aspect of driving into Mexico is to ensure that you obtain Mexican auto insurance before you leave home.  It is possible to purchase Mexican auto insurance at the border, but it is recommended that you do an online search and buy it before you leave home.  The policies you can obtain at the border post will not offer you all the add-ons and you will more than likely spend much more than buying it online. You can purchase your Mexican insurance policy from this link.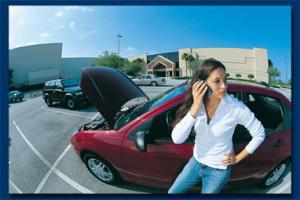 There are several providers of this type of policy and before you make a final decision, you should do a comparison to ensure that you are offered the best deal.  It is recommended that you include some of the available add-ons to the policy, such as legal assistance and bail bond assistance.  These two add-ons will stand you in good stead in the event that you are involved in a vehicle accident.
You should be aware that road accidents are investigated fully by the Mexican authorities, to determine who was at fault.  If you decide to enter Mexico without suitable car insurance, you may find yourself spending some time in a jail cell.  Unlike in the US, you are considered guilty until proven innocent in Mexico.  You should bear this in mind and buy your Mexican vehicle insurance well before you are due to leave for your vacation.
You should print a couple of copies of the policy and keep one copy with you at all times, in case you are stopped and asked to produce it.